Nowadays, homeowners are increasingly worried about maintaining home security, given the proliferation of digital technology. To help enhance home surveillance, our indoor Tuya WiFi cameras have become popular. This review offers a thorough exploration of their essential features, connectivity, and integration options, as well as smart security solutions.
Introduction
Indoor Tuya WiFi cameras are modern cameras that offer dependable and effective home security. They come equipped with an array of exceptional features that set them apart from the competition. Thanks to their device scan code addition and AP hotspot support, these cameras guarantee a smooth setup process that ensures quick installation free of inconvenience.
Key Features
Home surveillance is made more accessible by Tuya WiFi cameras and their array of features. Their scan code addition makes the initial setup simple by enabling users to add the camera quickly to their network. Furthermore, additional support comes in handy with AP hotspot features as connectivity succeeds even when primary WiFi networks are down.
With indoor Tuya WiFi cameras, you can enjoy yet another remarkable feature- the two-way voice intercom. This attribute lets you connect with people near your camera in real-time and offers both added convenience and security benefits. Be it keeping tabs on your kids or engaging visitors from afar, this function offers reassurance that elevates peace of mind.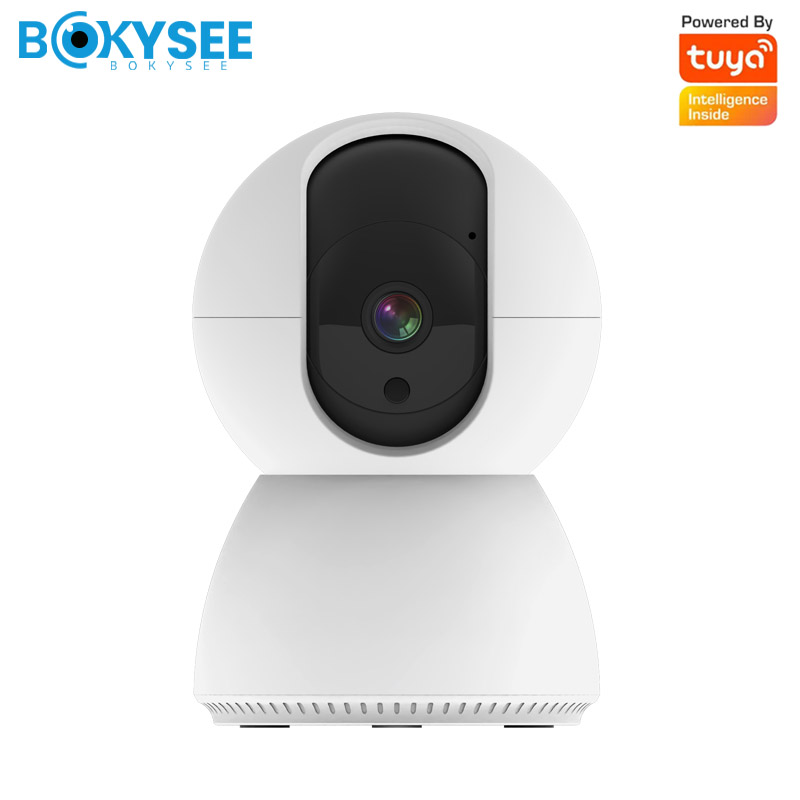 Our Tuya's WiFi cameras boast superior functionality concerning detecting moving objects, an aspect crucial for any surveillance system. With sophisticated motion detection features, these devices can accurately detect and notify users promptly about any movement within the viewing range. This attribute is invaluable in identifying suspicious activity or threats, making them ideal for security.
Their remarkable auto-tracking functionality sets indoor Tuya WiFi cameras apart from others. The camera seamlessly tracks moving objects within range for uninterrupted coverage around the clock — perfect for keeping an eye on furry family members or catching signs of suspicious activities.
In addition to this standout feature, these cameras also boast reliable cloud video support, which safeguards all recorded data in a secure location.
Regardless of any physical tampering on the camera itself, users' vital recordings remain untouched and easily accessible in the cloud for convenient retrieval and playback purposes. The platform likewise offers alarm classification query options to focus review precisely on events like humanoid detection or voice recognition.
Integration and Connectivity
Indoor monitoring prowess is within easy reach thanks to Tuya's line-up of indoor wireless cameras, which expertly interweave themselves into modern home networks without hiccups! The magical key that helps servers jive smoothly is compatibility: since these devices support reliable standards such as 802.11b/g/n 2.4G WiFi technology, worries about signal drops or network quality won't be an issue. And as communication mediums continue to make leaps and bounds, the camera models are future-ready with compatibility for cutting-edge protocols such as 5G – enhancing their capabilities even more!
Our Indoor Tuya WiFi Cameras offer all the above features for your security if you are interested in buying, contact us.
About Us
Bokysee is a trusted and visionary CCTV Security & Smart home system supplier, committed to build a one-stop supply chain for high-end intelligent life experience. We integrate R&D, marketing, and production to provide smart home system solutions for the global market. We always deliver the best quality smart high tech products at affordable prices.