Introduction
PTZ cameras serve as powerful devices in a constantly changing world of surveillance technology, offering dynamic control and oversight. In the evolution of surveillance technology, these cameras have proven irreplaceable. They are the backbone of modern surveillance because they can cover large areas, home in on particular aspects of importance, and trace motions. We look into the world of PTZ solar cameras and discuss their meaning during surveillance, as well as their technological advancement.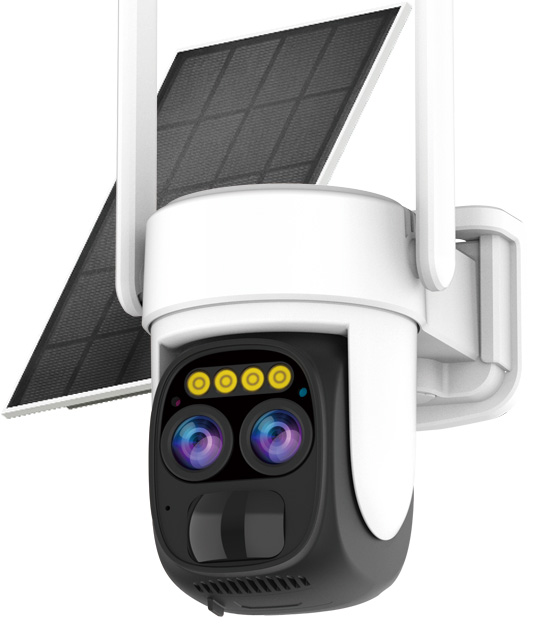 Understanding PTZ Cameras
For an insight on the features and uses, what is PTZ Camera?
The most outstanding feature among the rest is pan-tilt zooming, which can be found in PTZ cameras. So, what are these cameras anyway? A PTZ is another name for a surveillance camera that moves horizontally or vertically to point at a subject. Such cameras have a wide-angle motion range, thereby offering the entire surrounding view. The cameras have pan-tilt and zoom features. While they are mobile, they can move toward certain points of a location within seconds.
Key Features of PTZ camera systems
Pan, Tilt, Zoom Capabilities
Dynamic mobility is where PTZ outdoor cameras score exceptionally high. These cameras can swivel or turn, raise or lower up to 5 times, allowing for a full circle view of surroundings. It is important that a system is flexible to measure activities on the spot.
High-Resolution Imaging
This PTZ type of camera is 2k ultra HD imaged together with advanced intelligent noise algorithms that give clarity to frames. These are the best point-and-shoot cameras, which continue producing perfect images even with tough light conditions.
Remote Control and Monitoring
With the integration of the PTZ security camera and the O-KAM app, one has just to touch the fingers. The users are able to actively track and trace the camera's movement line, providing a smooth and continuous surveillance experience.
AI Humanoid Detection and Human Movement Tracking
Unlike other cameras, these cameras can detect human figures in real-time within the monitor area. Active human tracking capabilities add a further dimension of protection by making sure nothing is overlooked or left out.
Unique Features of Our PTZ Cameras
Redefine the world of sustainable surveillance by introducing a new solar technology for PTZ security cameras. The cameras are built with stable and reliable inbuilt rechargeable lithium batteries and have solar panels for perpetual and eco-friendly energy. The result? Free electricity charges all in a year, giving unmatchable value for money.
Built-in Rechargeable Lithium Battery
A built-in rechargeable battery is the heart of PTZ security cameras. This provides for a continuous supply and also enhances the eco-friendliness of the camera since it minimizes carbon footprints.
Integration of Solar Panels
Our PTZ camera systems are made even greener through solar panels. The solar-powered cameras used are operated with minimal disturbance to the environment. Such integration is in line with the increasing need for green surveillance products.
Zero Electricity Charge
Say goodbye to electricity bills. At no time, our PTZ solar cameras attract any electricity charges, thereby offering a cost-effective and reliable solution for uninterrupted monitoring even in remote sites without grid power.
Provide Clarity in Backlight Situations
The Backlight problem is one of the most challenging ones in video surveillance. This is solved by our PTZ, whose clarity of images remains uncompromised, even in the light. Realistic scenes optimized in portrait settings are a true reflection.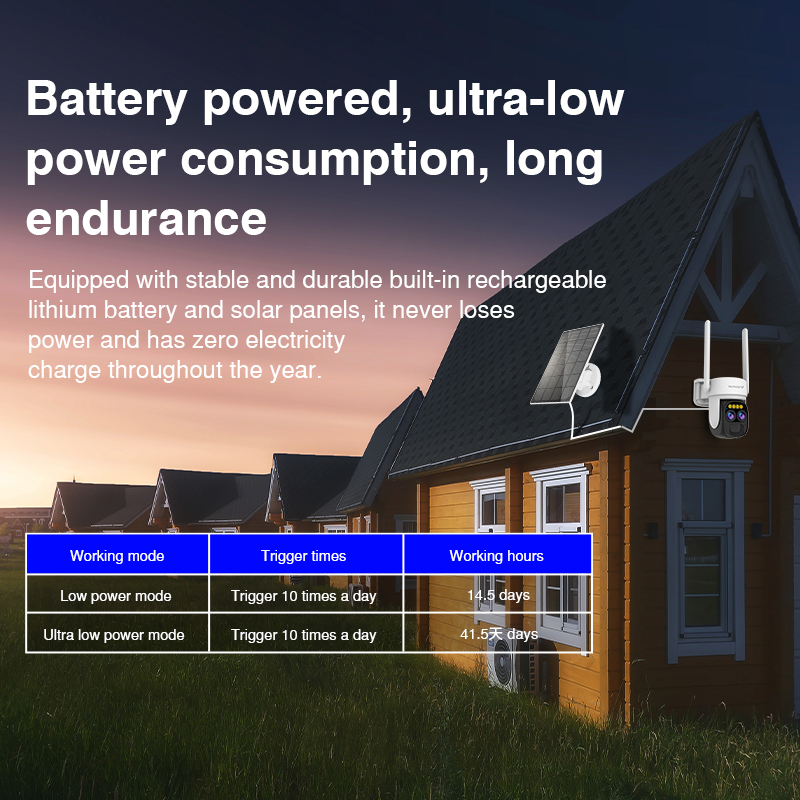 Phenomenal Uses of PTZ Security Camera
Home Security
Never before has it been easier to increase home security. Homeowners are assured of total protection because PTZ camera systems cover every inch while also capturing images in real-time.
Business and Commercial Use
The flexible nature of PTZ security cameras is meant for the business world. These cameras are quite useful in monitoring large commercial spaces with a view to improving the general security around them.
Surveillance in Challenging Environments
These cameras provide dependable solutions in challenging, for example, off-grid locations. They are best suited for remote surveillance because they do not require any external sources of power.
Emergency management and public safety
During emergencies, every second counts. PTZ surveillance cameras play a crucial role in timely and informed responses to emergencies as they allow real-time surveillance and situational awareness.
Advantages of PTZ Solar Cameras
Enhanced Coverage and Flexibility
PTZ dual-lens cameras have a dynamic coverage that will make it possible to avoid blind spots in a scene. Flexibility in panning, tilting, and zooming enables them to have panoramic views of their surroundings.
Real-Time Monitoring Capabilities
They are also remotely controllable and monitored in real-time, allowing live surveillance. In addition, it provides an opportunity for users to continually monitor and respond to emerging risks, thereby improving overall security.
Cost-Effectiveness Compared to Fixed Cameras
It is clear that the PTZ solar camera is cost-effective as it can reach vast distances. A single camera can cover the same space as several fixed cameras, thus reducing costs for equipment and installation.
Remote Control and Management
The use of this app also allows remote control and management of the cameras. Such a characteristic enhances the ease of use as well as flexibility in surveillance systems.
Remote Control and Management
The installation of solar panels helps cut down reliance on traditional energy forms, thus saving enormously on power networks. Such PTZ security cameras are thus quite affordable.
Minimal Environmental Impact
In this age of increased concern for environmental standards, PTZ surveillance camera lamps shine for causing minimal to no environmental damage. Solar energy harnessing is in line with the world's movement towards green and clean technological development.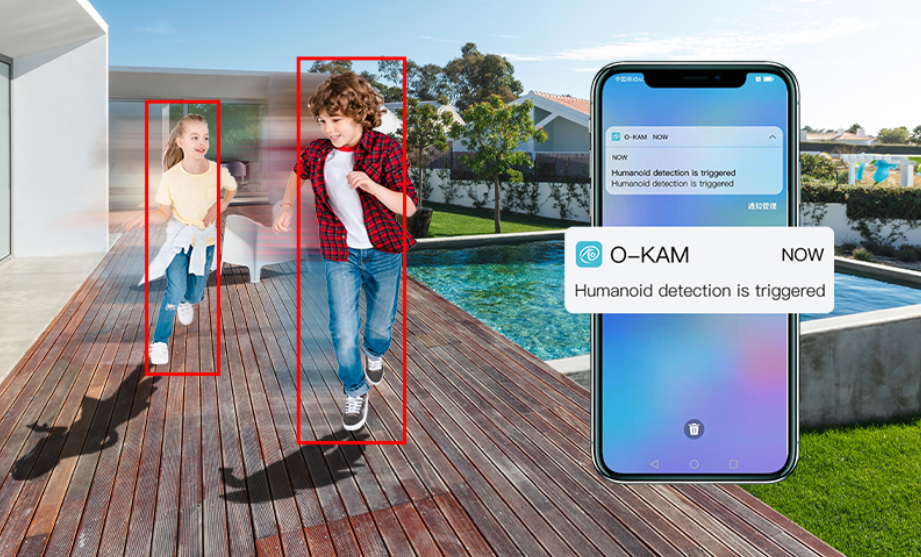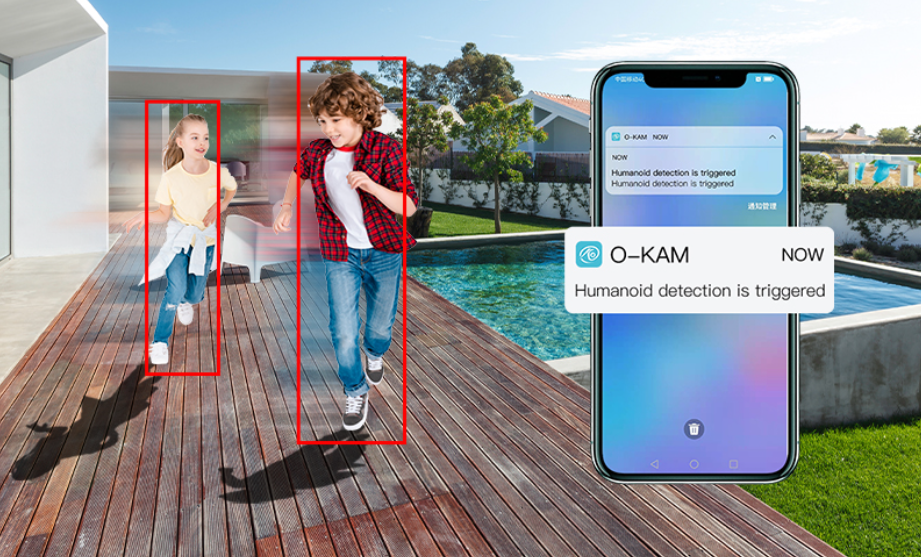 Choosing the Right PTZ Security Camera
Factors to consider when selecting
In order to pick the suitable PTZ, some essential elements should be taken into account for successful functioning and compatibility with other devices.
1.Resolution requirements: First in line comes defining the required resolutions. High resolution gives a better picture and helps to figure out the crucial features. Assess the environment as well as the application in order to come up with a proper resolution unique to your situation.
2.Pan, tilt, and zoom range: Coverage varies with the pan, tilt, and zoom (PTZ) range significantly. Look at whether there will be a suitable field of view or adaptability in checking. Wide PTZ provides effective coverage of large areas, thus making security better than it could be without such an option.
3.Night adaptive low-light sensitivity: Around-the-clock surveillance requires low-light and night vision capabilities. Ascertain the camera's capability of snapping visible pictures in adverse lighting environments and guarantee its reliability at nighttime operations.
4.Integration with existing systems: The decision-making also involves integration with existing systems. It is easy to install this system, especially if it is compatible with existing infrastructure and software, making operations efficient. Select a PTT camera that blends into your network system without problems and improves the efficiency of your security measures.
Taking these elements into consideration, it is possible to select a suitable PTZ security camera that will fit in well with your current security system.
Future Trends in PTZ Solar Camera Technology
When one gazes into the future world of surveillance, Solar Cameras are set to experience amazing transformations. Innovations in modern solar-powered surveillance promise improved efficiency and functionality. The researchers searched for alternative options for increasing solar collection, storage, and use with nonstop running even in hard conditions.
Combining of PTZ Security Cameras with modern technologies like Artificial intelligence and Machine learning will transform the business world. The intelligent cameras are capable of analyzing video feeds, detecting anomalies, and responding proactively to security threats on their own. The interception of solar sustainability and artificial intelligence not only increases watchdog capacities but also eliminates dependence on other power sources.
Horizons of the PTZ system of cameras include conventional uses. These cameras find different applications in the new era of technology, like smart cities, agriculture, and wildlife conservation. This global transformation towards green intelligent surveillance manifests in the increasing uses and markets for these Solar Cameras, implying that this period marks an epoch in the merging of solar power and modern surveillance systems. Moreover, this fusion improves security, thus promoting a more eco-friendly and connected environment.
Conclusion
In the world of cameras, we discussed PTZ solar cameras' dynamic abilities, green energy solutions, and their use in the wild. This recap highlights the prominent attributes that make these cameras a revolutionary leap in the surveillance sector. The landscape for surveillance solutions develops alongside technological advancement. These are the advances of PTZ security cameras, providing not only increased security but also in a green way. Adopting PTZ surveillance cameras is not only a security improvement but also a step towards an advanced and green surveillance future.
Enhance your security through the advanced use of Bokysee—the best PTZ camera manufacturer. Check out our collection of reliable CCTV security cameras as well as a variety of smart home camera systems. Experience the finest life with Bokysee's one-stop supply chain and trust its high standard of quality. Don't miss out – get the best PTZ camera for sale from Bokysee.